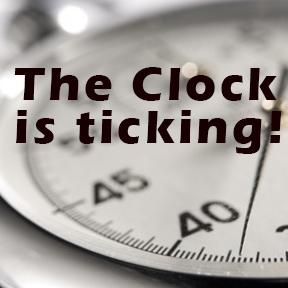 Most people would describe me as a "connector" – I love people.  I love hearing their stories, their heart's desires and what their needs are. What I love even more is being able to direct them to the resources, information or people who can support them with their personal or professional needs. There is something explosive and exciting knowing that I may have provided a contact, information or idea that could potentially shift the trajectory of someone's life. For me, that is time well spent.
Time not money is the most precious commodity in the 21st century – it can never be regained. Each time we interact with others, we are giving our time and they are giving theirs. I am always acutely aware that I am either using someone else's precious moments or giving away mine, therefore I ensure that I am purposeful when connecting with others and respectful of their time.
When people interact with you what do they obtain? What's the value added? How will they be impacted on a personal or professional level? Is the interaction purposeful? Are they getting a return on their investment of time in you? Are you getting a return from your investment of time in them?
How do you use your 86,400 precious moments each day, and how do you add value to your colleagues', friends' or family's precious moments? Remember, time is the most precious commodity we expend each day.
Keep these simple questions in mind the next time you are ready to approach someone in the workplace.   Remember, people are busy and time is money:
INTENT – What is the purpose of the interaction? Intent is everything.  Be clear on why you need to approach your colleague whether it's in person, by phone or through a social media outlet; whether people are listening to or reading your messages, it's their time that's being spent as well as yours.
VALUE PROPOSITION: How will what I'm about to communicate add value to the other person on a personal or professional level?
HEALTH CONNECTION: How will it enhance their emotional, mental, spiritual or physical well being?
POSITIVE PEARLS: Did I leave a 'pearl of wisdom', opportunity, laughter, insight, knowledge, gratitude, kindness?
PERSONAL VALUE: Did I walk away feeling that my time was also valued by the person(s) I spent time with?
PROMPTNESS: Did I respect their time and mine – if it was a scheduled appointment, did I show up on time and did the meeting end on time? If it was not a scheduled appointment and you are interrupting a colleague's day ensure that you are intentional and can add value to the meeting. If you need more time, ask to schedule an appointment. Most people will spare at least five minutes if the value proposition is clear.
Bottom line –The clock is ticking, don't waste a single one of the 86,400 moments you have each day!
Rosita Hall is a Professional, Speaker, Trainer and Canadian Best Selling Author. To book Rosita for a speaking engagement or to order a copy of her book visit www.rositahall.com
Please review her book trailer by clicking on the following link:  https://www.youtube.com/watch?v=Z45xd1wZsNg
Please follow and like us: