By Ashley Breedon
Making sure you take care of yourself sounds like a pretty obvious thing to do. But it's something a lot of us overlook. We get busy, we put things off and we continue to fill our plates until they overflow. While it's easy to get wrapped up in our daily routines, we have to make a conscious effort to take care of our emotional, physical, mental and spiritual well-being.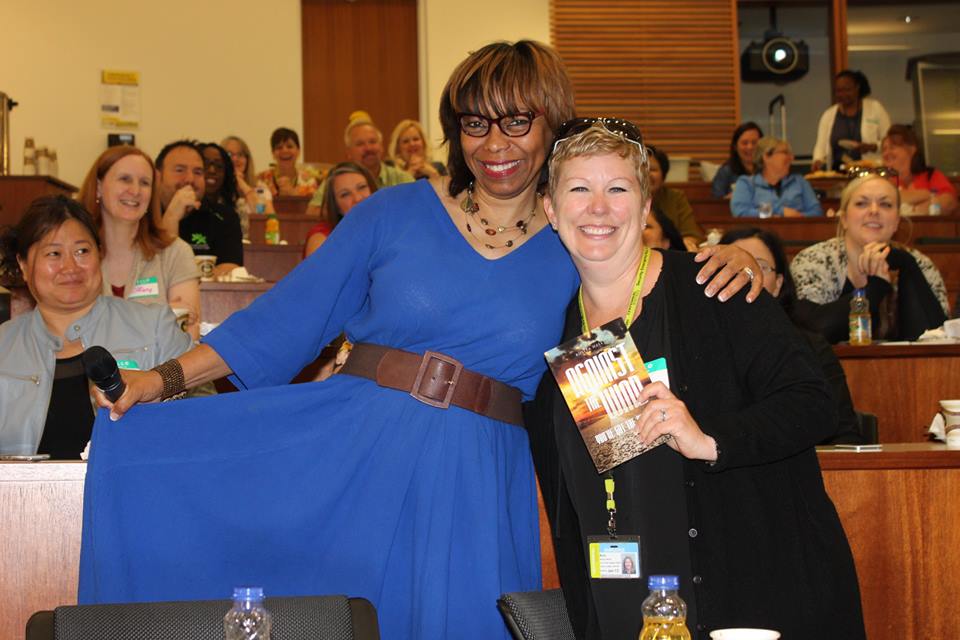 Motivation sensation Rosita Hall recently spoke at the Child Studies Field Placement Supervisors' Appreciation Breakfast and reminded us that we all have the power to choose how we live our lives. We must take charge to decide how much is too much, how to achieve balance and how to enrich our minds. She offered the following six tips on caring for yourself at a much deeper level
Be authentic
"We have to dare to be ourselves, however frightening or strange that self may prove to be," (May Sarton). We all wear masks – the professional you, the funny you, the adventurous you… But how often are you just you? Unfiltered, unadulterated, pure and simple you? Your answer should be all day, every day.
Be aware of your 100,800 heartbeats and show gratitude
"To keep the body in good health is a duty… otherwise we shall not be able to keep our mind strong and clear," (Buddha). On average, your heart beats faithfully 100,800 times per day. What will you do to ensure your heart continues to beat for you? Feed your mind, body and soul; pause, reflect and heal. Life isn't forever and your beats are limited, so use them wisely.
Turn challenges into chuckles
"Laughter is the shortest distance between two people," (Victor Borge). While you get to choose the kind of day you'll have, there will always be moments of stress and frustration. But no matter what, you always have the power to turn things around through joy and laughter. Release your positive energy.
Pay attention to the storms
"Life isn't about waiting for the storm to pass…It's about learning to dance in the rain," (Vivian Greene). Anticipate the times when you might need extra self-care. Maybe you have a major presentation coming up, so you might put in some extra preparation time, get more sleep and/or eat healthier, high-energy foods.
Build your heart power
"Once a man has made a commitment to a way of life, he puts the greatest strength in the world behind him. It's something we call heart power. Once a man has made this commitment, nothing will stop him short of success," (Vince Lombardi). Learn to build stronger relationships by connecting with others at the heart. There are three main ingredients to achieving this: honesty, integrity and trust.
Be open and ready to receive
"You miss 100 per cent of the shots you don't take," (Wayne Gretzky). Life is full of opportunities, but we must be open and ready for them. Consciously remove the barriers that prevent you from taking chances, be proactive and position yourself to seize the moment before someone else does.
"We're here because we're supposed to make an impact, have influence and leave a legacy," says Hall. Without self-care it's impossible to reach your full potential.
---
The Child Studies Field Placement Supervisors' Appreciation Breakfast was hosted by Child Studies programs from the School of Community and Health Studies, (specifically Early Childhood Education, Child and Youth Care, Community and Child Studies Foundations, and Recreation and Leisure Services) as a way to thank community mentors for their ongoing support in taking placement students. Their continued commitment to the education of our students and the advancement of the industry is truly commendable.