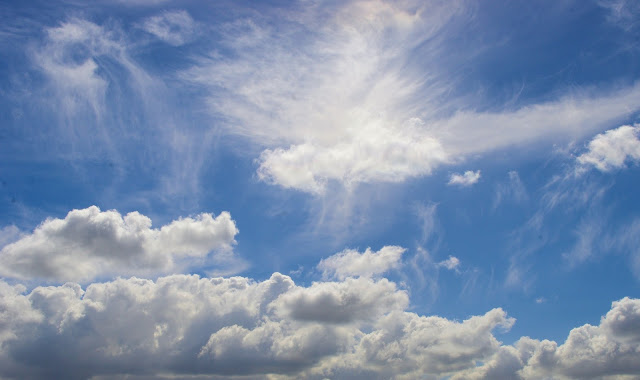 Early one morning at the break of dawn I saw God approaching me on his blue bicycle with a basket carrier on the front.  In fact, I had seen him several times prior to that day riding down that same road, but today was special because I was actually going to meet him face to face. I had waited months for this grand occasion and had strategically planned how to get out of the house so that I didn't get caught by my Mom or my siblings as we had strict family rules that everyone followed–stay in the yard, don't go on the road, and most importantly don't bother anyone that goes to that huge Catholic church directly across the street from where we lived.  We were a rambunctious clan so my Mom had to keep close tabs on us.
I was always fascinated by that beautiful Catholic church because I had watch God ride up on his bicycle each day and he would stay there for hours.  I knew this because I would see his bicycle leaning against the brick wall next to the doors, and after a few hours, he would leave and then do the same thing again over and over again each day. And each Saturday evening and Sunday morning I would watch and admire sharply dressed people show up with their fancy cars who would enter this beautiful church to attend the services.
I needed to meet this God and figure out why all those people had so much and why my family and I had so little.  I wanted to know why were we living in poverty with God living right next door.  I knew the family rules that my Mom set out for us to adhere to and the consequences that followed if we dared disobey, nevertheless I was willing to risk it all to meet the 'King'.
And now the morning had arrived. I quietly snuck out of the house, took my position at the side of the road and waited with anticipated joy oozing from every pore of my eight-year old body.  I can't remember exactly how long I waited but I remember clearly the moment I saw him heading in my direction on that blue bicycle, the closer he came to me, the faster my heart raced, so I ran into the middle of the road and as he came closer, stretched my arms out wide, ecstatic  to meet the King, I screamed at the top of my lungs "Hello, God!"
The man on the blue bicycle slammed on his brakes so as not to hit me, he looked at me with great disdain and said "Little girl, I am not God, and don't you ever say that again!"  He   motioned for me to get out of the way and off he went, he parked his blue bicycle as usual and entered the church.
I was heartbroken, afraid and wondering how I would get back into my house without anyone noticing that I was gone.  To this day I still don't know how I managed to do all of that without getting caught.  Years later I would learn that it was the church custodian that I had actually met that day on the road. It was the church custodian that I saw entering the church each day!
Five decades later as I quietly reminisce about that morning, I am able to extract three valuable leadership lessons that I learned from that experience that are applicable given the challenging times we are currently living in:
LEADERSHIP IS AN INSIDE OUT JOB I have come to realize that poverty can be a state of mind.  Regardless of how much you lack in the external stuff, you can still be rich in spirit, mind, body and soul if you want to.  And it is that kind of richness in leaders that is needed in the world today.  I wanted to meet God because I thought he could take me out of poverty, but as it turns out, poverty taught me my greatest lessons in life, to find my wealth by going deep within myself to discover my own unique treasures and gifts and to utilize them to inspire, encourage and lift up others! Getting to understand me, my purpose and giftedness is one of the greatest forms of wealth one can obtain, and it has elevated my leadership capacity
LEADERSHIP TAKES COURAGE –when I think back to my adventures of trying to meet God, I had a goal, a plan and an anticipated outcome and I was willing to risk the consequences because the outcome would be the ultimate prize that could potentially change my life. I was young and a little misguided, but I was indeed courageous! Organizations and corporations need courageous leaders to make the tough calls and decisions when the stakes are high in order to stay competitive, innovative and sustainable. Today's leader must be a calculated risk taker.
LEADERSHIP REQUIRES LOVE – from a faith perspective I have since learned that God is everywhere, even in that custodian, even if he himself didn't believe so. I view life from that lens each day. I see God in everyone and everything, and since God is love, that is what I choose to experience in all of my encounters. I lead from a place of love and respect for all. It is not always easy because my ego works overtime to see that I don't, but I do manage to get it right the majority of the time.
In summary, search your heart, your stories and your upbringing and you will find nuggets of inspiration and leadership truths in the most unlikely of circumstances and places.
REFERENCE: – Courage as a Skill
https://hbr.org/2007/01/courage-as-a-skill
Harvard Business Review
Rosita Hall is a Professional Speaker, Trainer, Performance Coach and Canadian Best Selling Author. 
Please review her book trailer by clicking on the following link:  https://www.youtube.com/watch?v=Z45xd1wZsNg