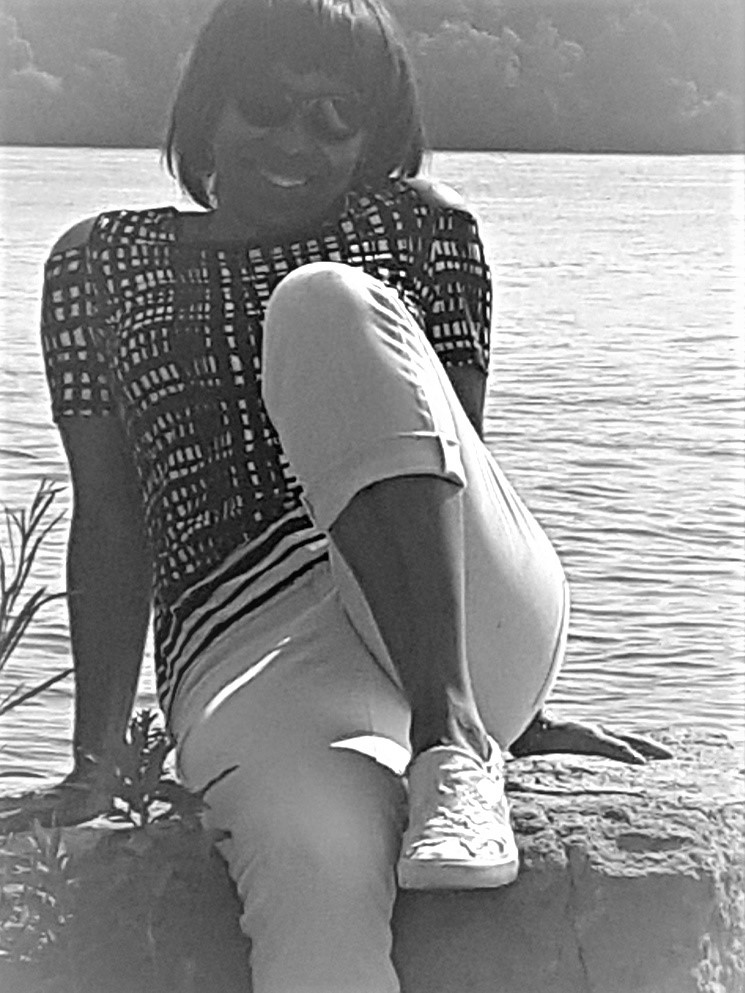 A summer of great plans but……
I felt sheer joy as I was driving home from a speaking engagement in mid-June as I silently declared to myself that I was going to spend the summer months completing my third book "Authentic Leaders Rock".  The plan was to carve out a few hours a day and get this book completed by September. But even the best laid plans prove feeble against a genuine nudge from the spirit. The call was for me to be still. I obliged and what followed was a harmony of serenity, peace, and reflection. The book would have to wait. My soul was yearning for a break from all the noise of the world and in particular social media.  My brain needed a rest too. As I write this blog I have been off social media (except for occasional usage of LinkedIn for business purposes), for two and a half months and my life has changed drastically.  I have never been happier, more relaxed, more content and I feel ALIVE, AWAKE and ALERT!  My body, heart and soul has enjoyed long walks by the waterfront, lots of travel, gym time, outdoor activities and silence. I have not missed social media one bit!
I feel as though there has been a re-birth in my soul! But more importantly, what I gained the most this summer was TIME – and in my opinion TIME is money so I won super BIG this summer – I won the lottery of life.  I was controlling my life and it wasn't being eaten up by tweets and likes but rather by love and life!  I had time for me!
Twenty-four hours in a day is more than enough time to live a life of relevance, if it's not , the thief of one's time may very well be the time spent on social media. Let's face it social media can consume our lives so much that we forget who we are and what our true purpose in life is. It can also be a place where we hide in quiet desperation with pain and doubt while relaying to the world that "everything is all right" And sadly, it can also be a bully pit.
I am not so naïve to think that in our current society all of us can lead productive professional lives without social media. There are wonderful benefits to social media and as an entrepreneur, I have capitalized on many aspects of it for professional growth and business opportunities. I have also appreciated being able to connect with friends, family, and to spread kindness and light. I will continue to do that but will not allow it to consume my life and give me a false sense of who I am. There is a huge world outside of Facebook, Twitter and Instagram so I encourage you to broaden your gaze and learn from my experience the importance of finding balance and taking time for personal growth and self-care.
So yes, I won the lottery for real!  I had so much TIME this summer, though I must admit that for the first couple of weeks I didn't know what to do with it all … but rest assured I cashed in on every single minute of it and this would not have happened had I not shut down social media for the summer.  So now as I pick up from where I left off on social media in June, I will remember just how refreshed and revitalized I feel because I won the lottery of TIME, and this will remind me to appreciate social media, but not to ever be consumed by it.
Rosita Hall is a Professional Speaker, Trainer and Canadian Best Selling Author. To book Rosita for a speaking engagement or to order a copy of her book visit www.rositahall.com
Please review her book trailer by clicking on the following link:  https://www.youtube.com/watch?v=Z45xd1wZsNg