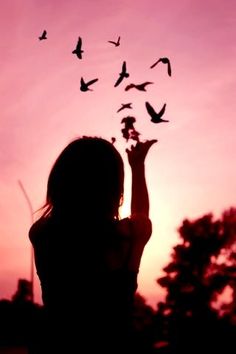 I will be very happy when my sons move out! (Yep, you heard it right!)
I recently announced that I am happy that my oldest son Joshua is moving out and that I can't wait for his younger brother to follow suit in a year or so. The first time I said this to both of my sons the look on their faces told me they were taken aback until I added, "because I've given you your wings and now it's time for you two to fly." I could see the sigh of relief on their faces. I've also spoken these same words to a few friends and they always give me a second glance to see if I'm serious. I am very serious and I will tell you why, but first, please understand that I have two amazing young sons; Joshua is twenty-five years old, and Christian is twenty-two.   Neither have them have ever given my husband Norm and I a day of trouble. They are kind, funny, loving, smart, well adjusted and well educated young men.  I love having them around, they inspire me, teach me, and often correct me, 😊 and oh the laughs and debates we have are non-stop. I will miss all of that, but YEP, I'll be happy when they move out!   Here's why; Norm and I have raised two incredibly talented and gifted young men. From the time they were babies we have spent almost every waking moment with them. We are a very close-knit family and we love each other in ways we could never convey on paper, it's deep, and we truly love each other's company. But yes, I did say again recently to Joshua who moves out next week, "I love you but I am so happy you are moving out! This is because Joshua is a high achiever, smart, organized, kind, loving, fair minded and has a sincere love and interest in people. He's a leader and loves to read, learn and study current events locally and worldwide. He is a critical thinker and loves to be challenged. The world needs people like Joshua to find his place and leave his mark.  Yes, the world needs Joshua and I am happy that his father and I have given him his wings to fly and now he can give to the world what he's given to us for the past twenty-five years and I know he will have an incredible impact. The world is blessed to have Joshua and I will wait in anticipation of the great things he will continue to do.
Christian has one more year of school to complete and yes, I will be happy to see him fly as well. Christian is gifted in so many ways and he too is smart, well read, articulate, emotionally intelligent, kind, great listener, musically gifted and has the greatest sense of humour ever. I have a feeling you may see him at Yuck Yucks one night doing what he does so well which is bringing buckets of laugher and joy to all he meets. His mantra is "I'm just here for the laughs", well, he certainly knows how to spread laughter! The world needs Chris's creative and kind loving spirit and I know he will excel in every area of life and I again wait in great anticipation to witness the impact he will continue to have wherever it is he lands in life.
Do I wish to keep what these two young men to myself? No! I want the world to capitalize on their magic and to use it to shift the trajectory of the space they are in wherever that might be, to something positive and impactful. I am so happy to be releasing these two beautiful souls to the world.
In closing, I want to congratulate Joshua as he begins his new job next week with Accenture and for scoring extremely well on the Law School Admission Test (LSAT).
Josh, Chris, good luck to you both.  You are my inspiration, and I will miss you both very much.
Hugs from Mom
Rosita Hall is a Professional Speaker, Trainer and Canadian Best Selling Author. To book Rosita for a speaking engagement or to order a copy of her book visit www.rositahall.com
Please review her book trailer by clicking on the following link:  https://www.youtube.com/watch?v=Z45xd1wZsNg